A little over a year ago I read a post (Sorry, I don't remember where I read the post at or who wrote it) about a lady whose mom had passed away. While going through her moms belongings she found a journal. The journal contained years worth of memories. Some happy and other that made her cry. The lady who wrote the post made a comment that the best thing about the journal was being able to read it in her mothers own handwriting.
After reading that post, I was inspired to start a project of my own. I called my hubby at work that day and asked him to stop by Barnes and Nobel on his way home and pick up two journals.
This is what he brought home.
I wanted two, that way I could keep a separate journal for each one of the girls. I plan on keeping these journals and continuing to update them until the girls are older. Then I will give them to the girls either as a wedding gift or before they have their first child. I think they would really enjoy reading through all of the memories of their childhood from their mother's point of view just as they are starting families of their own and making new memories.
However, as great as this plan
seems
, the sad truth is that I am very horrible at keeping the journals updated.
Starring
at the large, empty pages can be quite intimidating. I always feel like I have to write more just to fill up the page.
Then a few days ago I was contacted be the lovely people over at
journal10.com
asking me if I would be willing to receive one of their journals for a review. I went to the link included in the e-mail and immediately knew that I had to have one.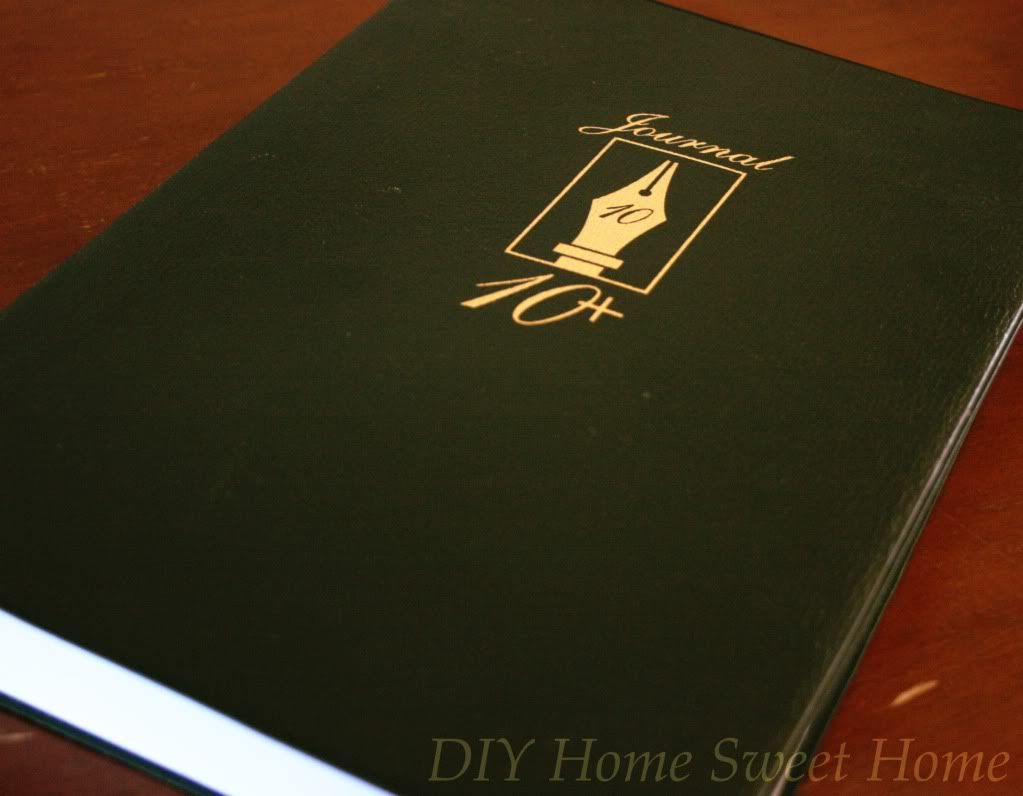 Journal 10+ has a section for every day form January 1st 2012 until December 31st 2022!!!!
Each section is only a few lines. Just enough to write a funny quote, jot down a memory
or write a brief description of the
day's
happenings.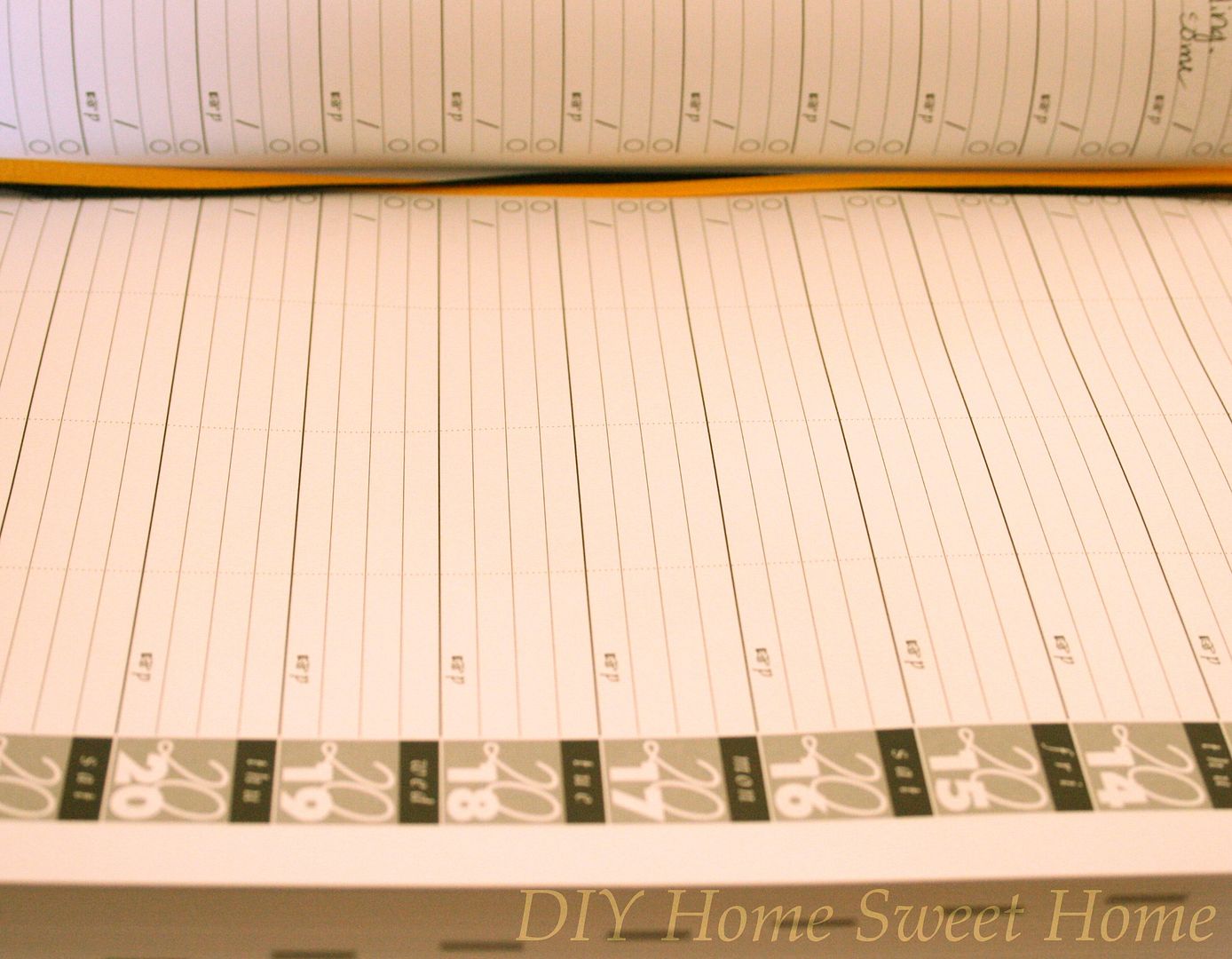 I was so excited when I received the journal. My original plan was to use this in place of one of the
girls'
journals. However, I realized that if I did that, I would have to buy another one for my other daughter. Then there was the issue about what I would do with the journals I already had. I couldn't just leave the rest of the pages blank. So instead I decided to use if for myself. I've had the journal for a few days now and already, it has become a part of my bedtime routine. It sits on my nightstand so that I can grab it as soon as I get in bed, write down a quick recap of the day and then be done with it until tomorrow. I don't have a huge intimidating blank page
starring
back at me. However, if I do feel the need to write more there are carry-over pages included in the back of the book.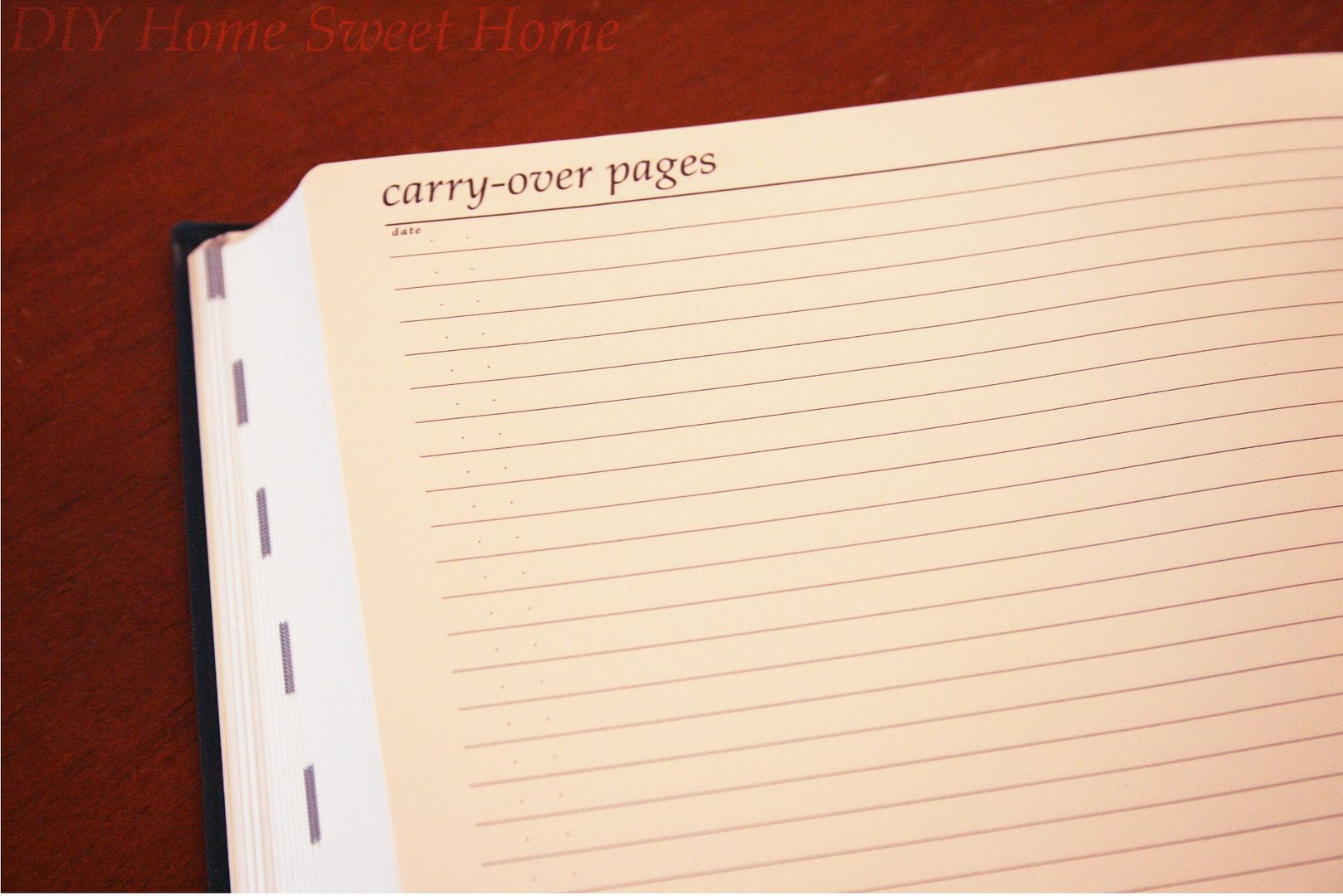 Also in the back of the book is a place for you to keep track of addresses and phone numbers, medical appointments, any work done on you vehicle, as well as special dates. In the front is a place to record your goals and accomplishments. This journal really does have it all. The cover is super durable and the pages are nice and heavy. There is no doubt that this journal will last through 10+ years of daily use.
There are so many uses for this journal. If you or your family member has a medical condition, you could use it to record how you feel each day, medications you took, food you ate. You could also use it for keeping track of daily earnings for your blog or sales through your etsy shop. Or as an appointment reminder for you and your family members.
How would you use your
Journal 10
?
{Note: I received no compensation for this post other than a free journal to review. All of the above is in my own words and is my honest opinion.}