About a year and a half ago we made a 14 hour, one way trip. At the time my oldest was a couple weeks away from turning 3 and my youngest had just turned one. Anyone with kids this age knows how hard it can be to travel. I came across a
travel tray
online and thought is was a great idea, however, I decided it would be easier to make one than to buy one.
I was short on time so they are far from perfect and after nearly two years they are definitely well-used.
These seriously are life savers.
The main piece is made from waterproof fabric so any spills will easily wipe off.
It is stuffed with pieces from an old floor mat similar to
this one
. The foam thick enough to write on but is also very soft and flexible so it will not harm them in case we ever get in a car accident.
The tall edges keep toys and food from falling on the floorboards.
An adjustable strap that goes around the back of the car seat keeps the tray from falling off the kids lap. It connects on the side so you can easily remove it to get kids in and out of the car.
Side pocket hold books and writing paper.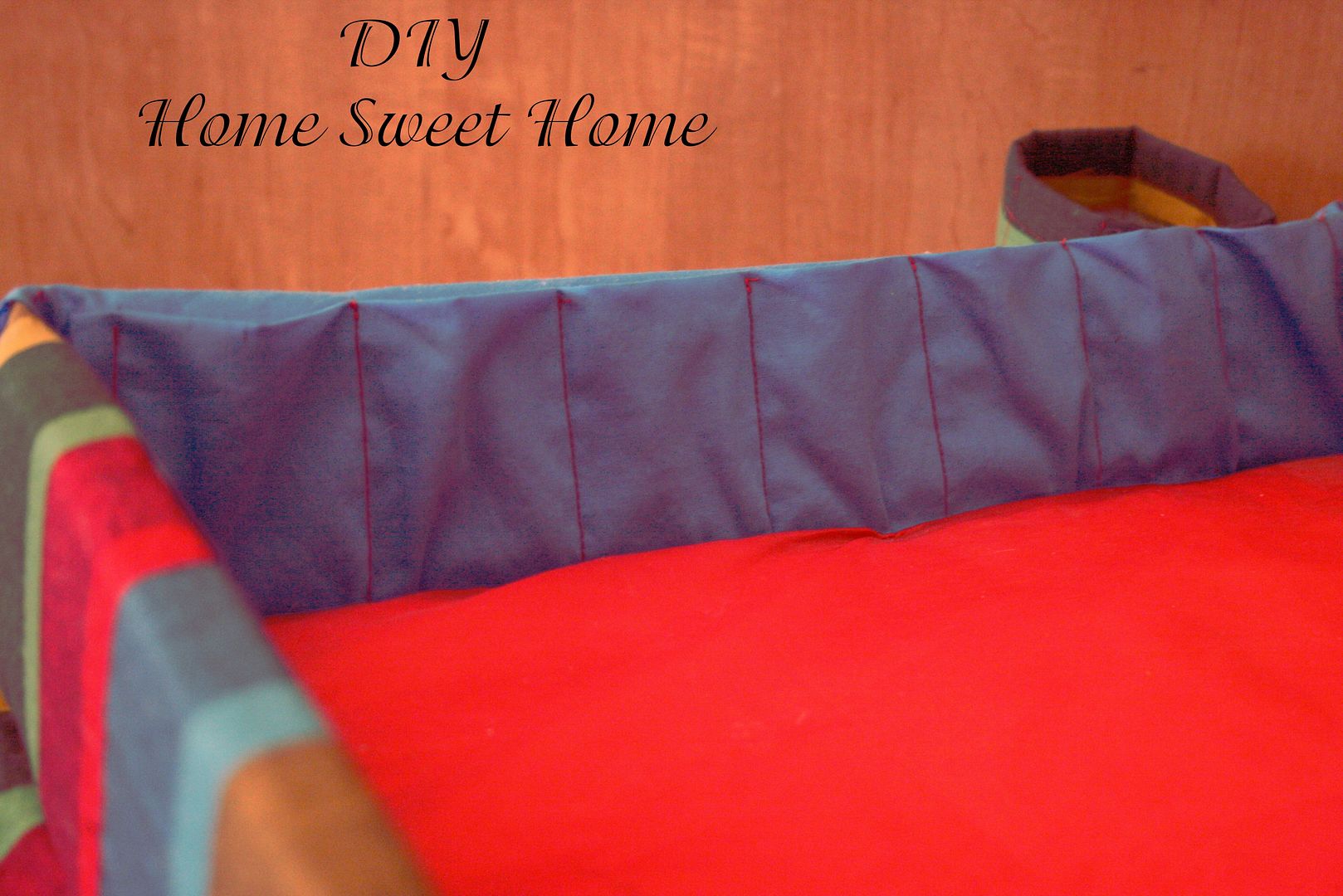 The front piece is lined with little pockets to hold crayons.
The drink holder is padded to keep drinks colder (or hotter) longer.
After nearly two years the girls still love these trays. These were travel trays were made pre-blog days so I do not have a tutorial, however, if there is enough interest I would love to make another one and put together a tutorial for all of you.