Want to know what I did with all of those empty spice containers?
Most of them got sent to the garage where I plan on one day using them to organize all of our nails, screws, and other small items. However, the nutmeg and alum tins were just too cute to hide away in the garage. SO instead, they found a new home on our fridge.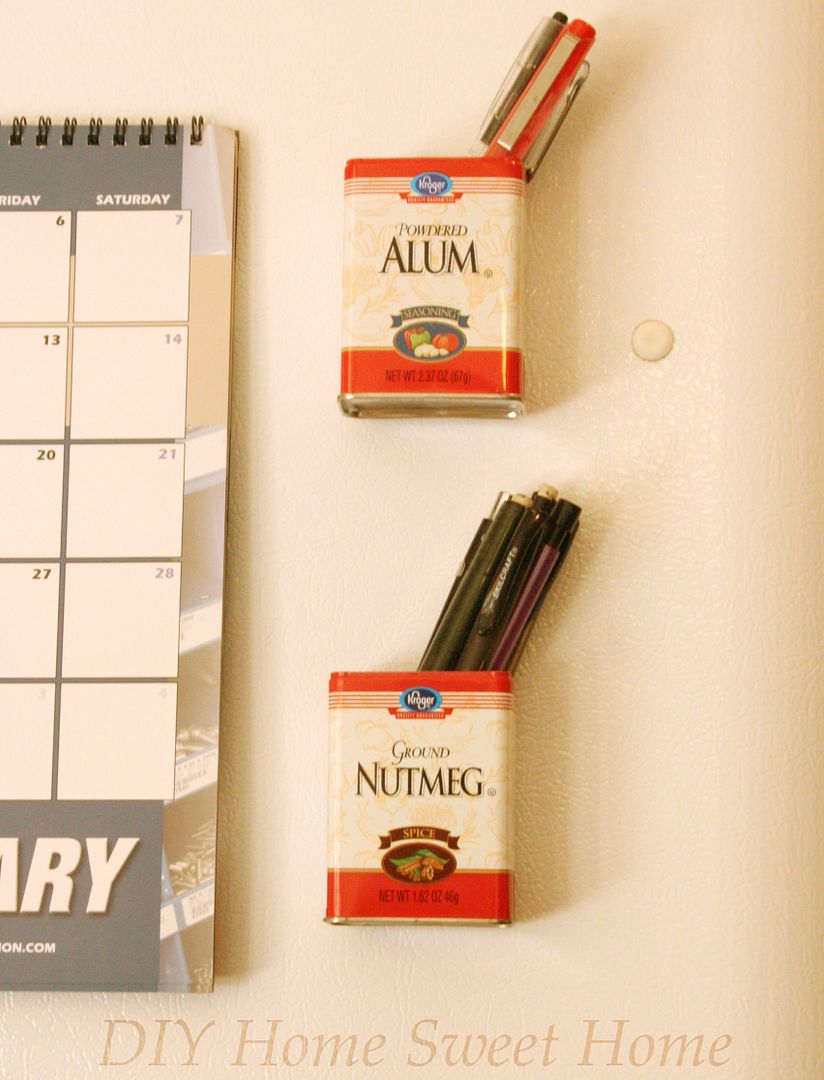 They are perfect for holding pens and pencils.
These were so easy to make. I just popped the lid off, stuck a couple heavy duty magnets to the fridge, then stuck the tins to the magnets. No gluing required.
Did you enjoy this post?
Vote for me!
Do you have a crafty or creative tip, trick or tutorial you would like to share with DIY Home Sweet Home readers? Fill out the
'Get Featured'
form to submit your ideas.