Make this summer the best summer ever with these brilliant tips and tricks.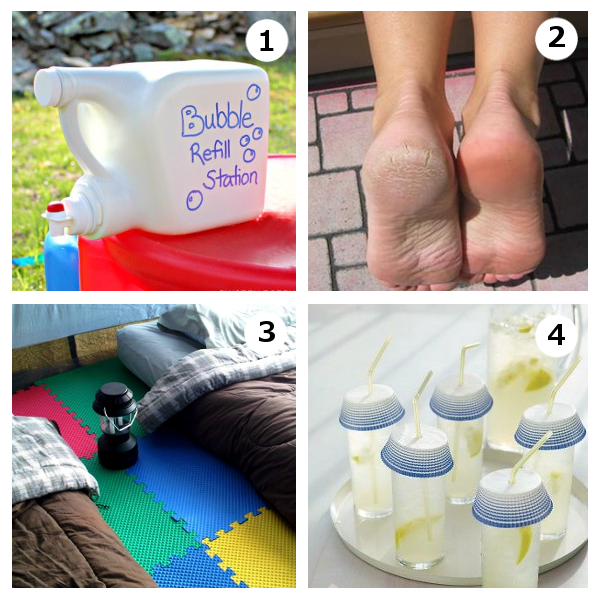 Turn an old detergent container into a bubble refilling station. view full tutorial
Heal dry skin by slathering feet with shaving cream then wrapping a warm towel soaked in 50/50 water and Listerine solution around feet. Leave on for one hour. view full tutorial
Use foam floor tiles when camping for a more comfortable nights sleep. photo source
Poke holes in cupcake liners and place over drinks to keep the bugs out. photo source
Stay up-to-date on any new tips and tutorial by joining DIY Home Sweet Home's social networks.